We work differently from other companies
– we know that you need more than just putting up a website and hoping people will find it.
But digital marketing is well, complicated. There are all different services for all different prices.
So I've put together the most experienced team for the most return on investment that I could find.
We also provide an eBook that will explains the types of Digital Marketing, but we can do an assessment that will help you figure out where you are and where you want to go.
We, together, figure out what you need – your six month to one year strategy, then we help you implement it.
On pricing, we take into consideration your budget and set up payments so that you can get what you need faster.
There are different price levels based on these variables – budget, price, needs, etc.
If you're not ready, if you're still struggling with your niche, we have a program for that, too!
If you're a reseller, you simply add to our cost and bill/charge your client, or if you choose, we can do the billing as an outside agency. We offer a white-label service. Your customer never needs to know that you are outsourcing your digital marketing to us.
We will teach you how to sell more than just one service at a time – how to bundle.
We include a one-on-one consulting program for selling all the different aspects of Digital Marketing.
This program is $150 and we require it for our resellers to make sure they succeed.


Our standard programs are below, but custom programs are available.


CURRENT SPECIALS

---
| | |
| --- | --- |
| Website with built-in SEO, submission to Search Engines | $1500 $ 1200* Options Below! |
| eCommerce with Item, Order or Quote Tracking in backend portal | $800 $ 600 (limited items) |
| LinkedIn Campaign (1 month) | $ 1100 |
| Consulting/Training Portal – Permission based | $ 650 |
Digital Marketing Programs (minimum contract 9 months):
---
Basic Social Media is posting to an individual account/business page, Advanced includes group postings tailored to your niche.
WE'VE PUT TOGETHER SOME NEW BUDGET SAVER PROGRAMS
* WEBSITE
> Your choice of 4 templates.
> Free Hosting for one year.
> For the first 50 clients, a free 1-Box CRM (base module).
> Customization – Colors, borders, shadows, text options: make as many or as few choices as you want to!
> Control – With WordPress, an admin panel secures your login and gives you the tools to add, remove, edit, update, and control your content.
> Responsive – Works across all devices: mobile phones, tablets, pads, desktop computers, and anything in between.
> SEO – Built in functions and features help you rise to the top of targeted search engine results.
> Content – Up to 5 pages included.
> Blog – Need a blog? Decide where and how your blog posts are displayed.
> Image Slider – Show your new offers, photos, and images in responsive, scaleable image sliders to catch the eye on any page.
> Social Links – Stay connected by linking to all your social accounts.
> Newsletter Subscription Form – Gather subscribers and update to 1-Box automatically.
Surveys and other forms are available.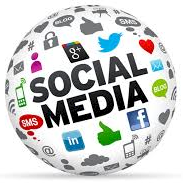 NEW Social Media Posting Program
Quality Content Every Single Day at a Price You Can Afford
Just $99/month – you'll receive unique content created specifically for your business,
posted once a day EVERY DAY to both Facebook and Twitter . Never worry about
missing a post again!
● Content posted once a day, 7 days a week to Facebook and Twitter
● Unique content, specifically created for your business
● Articles and images carefully chosen to interest your target audience
● Weekly promotion of your company's products and services
● Consistent use of hashtags to increase your chances of being found in social
searches